Next Presentation
JOIN US FOR AN ONLINE PRESENTATION ON TUESDAY, NOVEMBER 24, 2020, AT 7:15 P.M.

FOR A TALK BY BRIAN CHAVEZ ON:
Ranchos, Regiments, and Reconnections:
The Transformation of Californio Identity in Civil War-Era California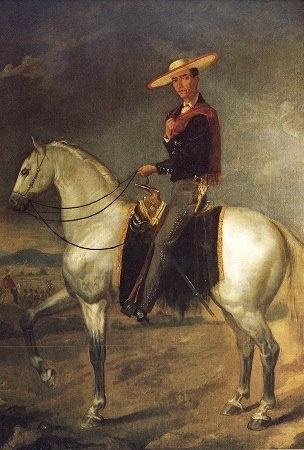 The Civil War Era transformed the lives of many Americans. But for the Californios—the former Hispanic residents of Spanish and Mexican California—the Civil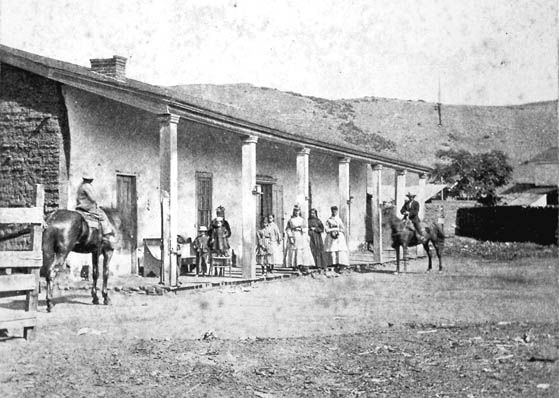 War was a formative period by which Californios challenged the terms of their continued conquest in California and in the process shaped the state's early-American future. This lecture will examine the following: What did it mean for Californios to fight under Union, Confederate, and Mexican military forces and even in some cases find themselves fighting alongside a former enemy of the Mexican-American War? Why did Californios increasingly promote patriotic assemblies celebrating Mexican and American nationalism while both nations were in the midst of their own civil wars, is this the beginning of California's transnational Mexican-American identity that is still present in California today? In answering the call of the recent historiographic shift in Californio scholarship, this analysis will demonstrate the agency of California's earliest Hispanic Americans against the age of increasing Anglo-American dominance. It will show how Californios modified their identity to survive the rapid changes that occurred during the Civil War-Era both in human and non-human control that pushed them to seek new ways of asserting their role in the shaping of nineteenth-century American California.
OUR SPEAKER:
Brian Chavez has over a decade of experience in historic sites and institutions in the Los Angeles area with an emphasis on museum education and collection management. He has most notably served as a museum guide at the Drum Barracks Civil War Museum. It is there where he fell in love with local history and the greater American Civil War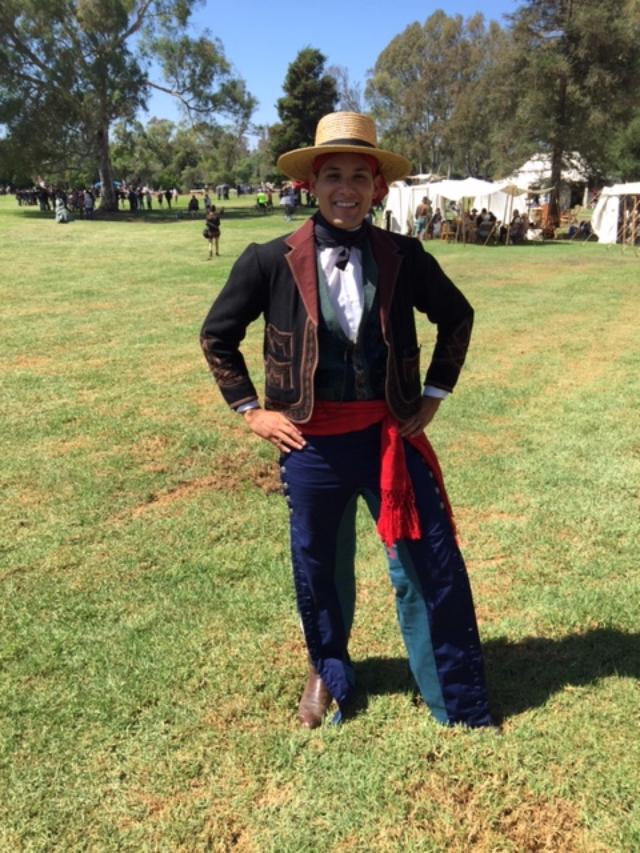 narrative since first volunteering in 2010 at the age of 15. Since then he has not only had the honor to volunteer his time to the museum, but also work for the City of LA Department of Recreation and Parks at the site to educate the general public on Los Angeles' Civil War past through tours, exhibits and lectures. Today, Brian continues to volunteer at local historic sites such as Rancho Los Cerritos, and work as a gallery and collections coordinator at his local historical society. He received an A.A. in history from Long Beach City College (2015), a B.A. in history from the University of California, Los Angeles (2017), and is currently completing an M.A. in history with an emphasis on early Mexican American communities in the borderlands of the American Southwest from California State University, Long Beach.
THIS PRESENTATION IS EXCLUSIVELY ONLINE
COVID-19 may have interrupted our monthly in-person meetings; but it will not prevent us from hearing a wonderful presentation this month!

Pasadena CWRT - Tuesday, October 27, 2020
7:15 PM - 9:00 PM (PDT)

Pasadena CWRT Virtual Meeting
Please join the meeting from your computer, tablet or smartphone.
https://www.gotomeet.me/meetdavid/pcwrt-virtual-meeting
(you can log in after 7:00 p.m. to make sure your system is working)
You can also dial in using your phone.
United States: +1 (312) 757-3117

Access Code: 929-768-237

More phone numbers
Australia: +61 2 8355 1038
Austria: +43 7 2081 5337
Belgium: +32 28 93 7002
Brazil: +55 11 4118-4898
Canada: +1 (647) 497-9373
Denmark: +45 32 72 03 69
Finland: +358 923 17 0556
France: +33 170 950 590
Germany: +49 721 6059 6510
Ireland: +353 15 360 756
Italy: +39 0 230 57 81 80
Mexico: +52 55 4624 4518
Netherlands: +31 207 941 375
New Zealand: +64 9 282 9510
Norway: +47 21 93 37 37
Spain: +34 932 75 1230
Sweden: +46 853 527 818
Switzerland: +41 225 4599 60
United Kingdom: +44 330 221 0097
You can also dial in using your phone (for audio only)
United States: +1 (312) 757-3117

New to GoToMeeting? Get the FREE app now and be ready when your first meeting starts:
https://global.gotomeeting.com/install/228427213
(You do not need to download the app to join the meeting. However, for the best quality while connected with computer audio, join from the desktop app
rather than the web browser)
You can also add the app to your iOS or Android phone.

We will have a Chat Room open for questions and answers
at the end of the presentation.
For a MAP to location: CLICK HERE
PLEASE LIKE US ON FACEBOOK:

FOR MORE INFORMATION OR TO BE ADDED TO OUR MONTHLY EMAIL SERVICE:
Contact Michael L. Oddenino, Program Chair
pasadenacwrt@gmail.com or 626-447-5454