Next Presentation
JOIN US ON TUESDAY, JANUARY 22, 2019 FOR A LECTURE ON
"A Civil War Watershed? Assessing the Military, Political, and Social Impact of Antietam"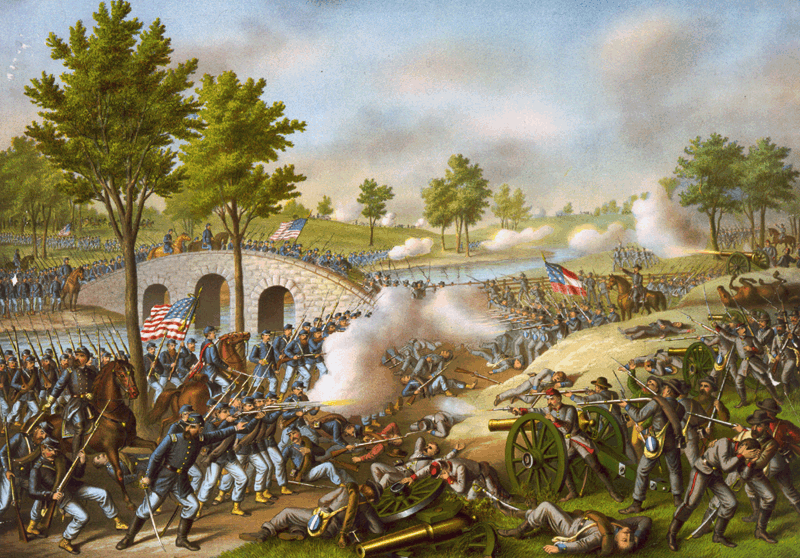 The Battle of Antietam, by Kurz & Allison (1878), depicting the scene of action at Burnside's Bridge
By far the most discussed turning point of the Civil War is Gettysburg, the great battle in July 1863. Probably the conflict's second most popular turning point is Antietam—a contest that turned back Robert E. Lee's first invasion of the United States and opened the way for emancipation. But was Antietam viewed at the time as a turning point? This lecture will suggest that few northerners counted Antietam as the type of watershed that so many modern historians describe. For many Confederates, it represented a different kind of watershed than we might imagine. One thing is certain: In the grim summer of 1864, when everything seemed to tremble in the balance as Robert E. Lee and U. S. Grant faced off in Virginia and William Tecumseh Sherman tried to achieve victory in Georgia, few, if any, people North or South would have said that Antietam had ordained Union victory. By then, Antietam was little more than a receding memory. The Antietam campaign affords a perfect example of the very different meanings that events can have for those who experience them first hand and those who later try to make sense of them.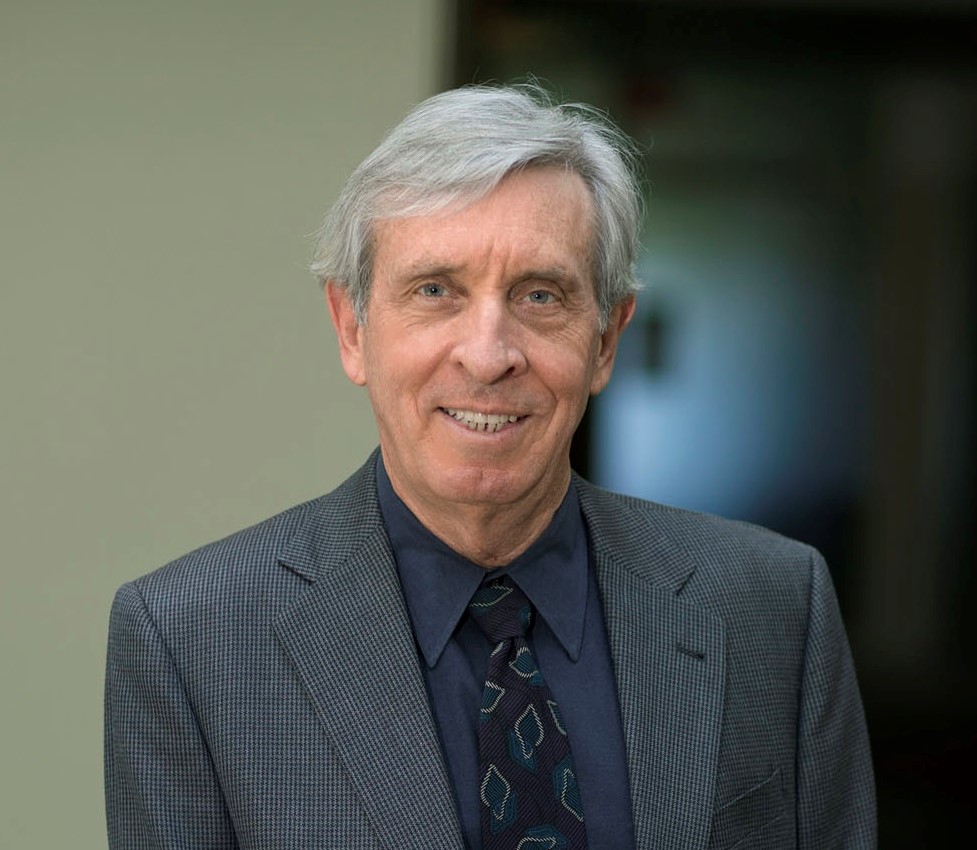 Gary W. Gallagher recently retired as the John L. Nau III Professor in the History of the American Civil War and Director of the John L. Nau III Center for Civil War History at the University of Virginia. He is currently the Rogers Distinguished Fellow in 19th-Century American History at the Henry E. Huntington Library in San Marino, California.

A native of Los Angeles, California, he received his B.A. from Adams State College of Colorado (1972) and his M.A. (1977) and Ph.D. (1982) from the University of Texas at Austin. An archivist at the Lyndon Baines Johnson Presidential Library for ten years, he began his academic career in 1986 at Penn State University, where he taught for twelve years and headed the Department of History for five. He joined the faculty of the University of Virginia in 1998.

He is the author or editor of more than thirty-five books, including The Confederate War (Harvard University Press, 1997), Lee and His Generals in War and Memory (Louisiana State University Press, 1998), The Myth of the Lost Cause and Civil War History (co-edited with Alan T. Nolan, Indiana University Press, 2000), Causes Won, Lost, and Forgotten: How Hollywood and Popular Art Shape What We Know About the Civil War (University of North Carolina Press, 2008), The Union War (Harvard University Press, 2011), Becoming Confederates: Paths to a New National Loyalty (University of Georgia Press, 2013), and The American War: A History of the Civil War Era (co-authored with Joan Waugh, Spielvogel Books, 2015). He has served as editor of two book series at the University of North Carolina Press ("Civil War America," with more than 110 titles date, and "Military Campaigns of the Civil War," with 10 titles) and appeared regularly on the Arts and Entertainment Network's series "Civil War Journal" as well as participating in more than four dozen other television projects in the field.

Active in the field of historic preservation, he was president from 1987 to mid-1994 of the Association for the Preservation of Civil War Sites (an organization with a membership of more than 12,500 representing all 50 states). He also served as a member of the Board of the Civil War Trust and has given testimony about preservation before Congressional committees on several occasions.
PLEASE JOIN US FOR OUR NEXT PRESENTATION ON
TUESDAY, JANUARY 22 AT 7:15 P.M.
---
WHERE: The Pasadena Central Library - Donald R. Wright Auditorium
PLACE: Pasadena Central Library
285 E Walnut Street - Pasadena, CA 91101
For a MAP to location: CLICK HERE
---
DATE: Fourth Tuesday of Every Month.
TIME: 7:15 p.m.
PLACE: Pasadena Central Library
285 E Walnut Street - Pasadena, CA 91101

For a MAP to location: CLICK HERE
PLEASE LIKE US ON FACEBOOK:

FOR MORE INFORMATION OR TO BE ADDED TO OUR MONTHLY EMAIL SERVICE:
Contact Michael L. Oddenino, Program Chair
cwrt@pasadenacwrt.org or 626-447-5454