Next Presentation
JOIN US FOR AN ONLINE PRESENTATION ON TUESDAY, JUNE 22, 2021, AT 7:15 P.M. PACIFIC TIME
FOR AN ONLINE PRESENTATION BY HISTORIAN JEFF HUNT ON:
Meade and Lee at Rappahannock Station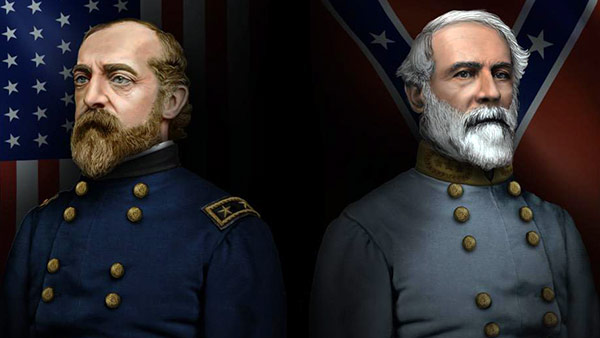 On November 7, 1863 Major General George Meade ordered his Army of the Potomac to undertake its first offensive campaign since Gettysburg. The Federals' objective was to fight their way across the upper Rappahannock River into Culpeper County. True to form, General Robert E. Lee had deployed his Army of Northern Virginia to aggressively meet the Union thrust, utilizing a fortified bridgehead at Rappahannock Station north of the river, Lee intended to force Meade to divide his army and lure part of it south of the river into a trap.
Meade foresaw Lee's snare and wished to avoid it by moving his Army of the Potomac to Fredericksburg instead, but when Lincoln and Halleck vetoed that plan, Meade was forced to play Lee's game. The resulting bitter fighting at Kelly's Ford and Rappahannock Station produced a surprising Union success that threatened to wreck Lee's army; that is, if Meade could take advantage of his unexpected triumph by forcing the Rebels into battle near Culpeper Court House. Listen to this presentation to find out what happened. Though somewhat famous, this campaign has never been the subject of a thorough book-length study until Jeffrey Hunt's recently released Meade and Lee at Rappahannock Station. At our next meeting the author of this important work will discuss the strategic, operational and tactical aspects of this remarkable story and share with us the many secrets of the campaign that have gone unreported until now.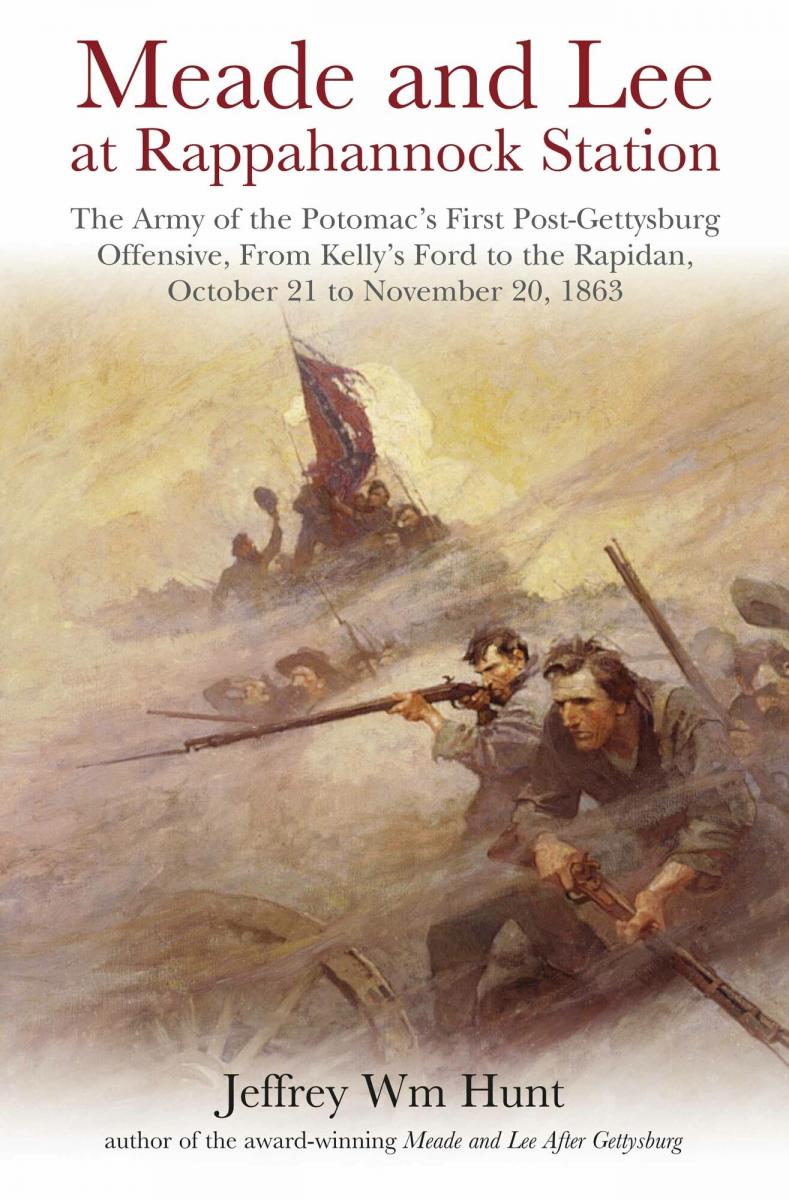 CLICK HERE to order this book. Use this DISCOUNT CODE VIRTUAL to get a 20% discount for Pasadena CWRT on any book by Jeff Hunt from Savas Beatie publishers, and links to those books are on this page.
Jeffrey William Hunt is the Director of the Texas Military Forces Museum at Camp Mabry in Austin, Texas, which is the official museum of the Texas National Guard,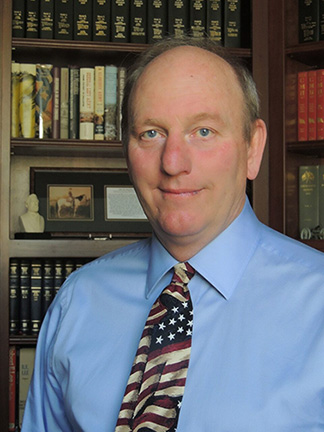 and an Adjunct Professor of History at Austin Community College, where he has taught since 1988. Prior to taking the post at the Texas Military Forces Museum in 2007, he was the Curator of Collections and Director of the Living History Program at the Admiral Nimitz National Museum of the Pacific War in Fredericksburg, Texas for 11 years. He holds a Bachelors Degree in Government and a Masters Degree in History, both from the University of Texas at Austin. In 2013, Mr. Hunt was appointed an honorary Admiral in the Texas Navy by Governor Rick Perry, in recognition of his efforts to tell the story the Texas Navy during the period of the Texas Revolution and Republic.
He is a veteran reenactor, with 35 years of experience conducting, participating in and hosting a wide variety of events ranging from the War of 1812 through the Vietnam War.

Mr. Hunt is the author of

Meade and Lee After Gettysburg: The Forgotten Final Stage of the Gettysburg Campaign: From Falling Waters to Culpeper Court House (Savas Beatie, 2017, named Eastern Theater Book of the Year by Civil War Books & Authors; Winner of the Gettysburg Civil War Round Table Distinguished Book Award 2018)

Meade and Lee at Bristoe Station: The Problems of Command and Strategy After Gettysburg: From Brandy Station to the Buckland Races, August 1 to October 31, 1863 (Savas Beatie 2019)
Meade and Lee at Rappahannock Station: The Army of the Potomac's First Post-Gettysburg Offensive: From Kelly's Ford to the Rapidan, October 21 to November 21, 1863 (Savas Beatie 2021)
The Last Battle of the Civil War: Palmetto Ranch (University of Texas Press, 2002)
He is also a contributor to the Essential Civil War Curriculum, The Revised Handbook of Texas, The Gale Library of Daily Life: American Civil War, and North & South Magazine
The final book in his post-Gettysburg Series, Meade and Lee at Mine Run is forthcoming from Savas & Beatie in 2022.
THIS PRESENTATION IS EXCLUSIVELY ONLINE
COVID-19 may have interrupted our monthly in-person meetings; but it will not prevent us from hearing a wonderful presentation this month!

Pasadena CWRT - Tuesday, JUNE 22, 2021
7:15 PM - 9:00 PM (PDT)

Pasadena CWRT Virtual Meeting
Please join the meeting from your computer, tablet or smartphone.
Join Zoom Meeting
https://zoom.us/j/94897354333?pwd=Tjh5d1pUbW81OE1aY2pLM3EzZkdVZz09
Meeting ID: 948 9735 4333
Passcode: 493695
Dial by your location
+1 669 900 9128 US (San Jose)
+1 346 248 7799 US (Houston)
+1 253 215 8782 US (Tacoma)
+1 646 558 8656 US (New York)
+1 301 715 8592 US (Washington DC)
+1 312 626 6799 US (Chicago)
+1 778 907 2071 Canada
+1 204 272 7920 Canada
+1 438 809 7799 Canada
+1 587 328 1099 Canada
+1 647 374 4685 Canada
+1 647 558 0588 Canada
Meeting ID: 948 9735 4333
Passcode: 493695
Find your local number: https://zoom.us/u/acmPXaLWvp
PLEASE LIKE US ON FACEBOOK:

FOR MORE INFORMATION OR TO BE ADDED TO OUR MONTHLY EMAIL SERVICE:
Contact Michael L. Oddenino, Program Chair
pasadenacwrt@gmail.com or 626-447-5454