Next Presentation
JOIN US ON TUESDAY, OCTOBER 25, 2022, AT 7:15 P.M. (Pacific Time)
FOR A PRESENTATION BY MARSHAL OLDMAN OF THE AMERICAN BATTLEFIELD TRUST ON:
"BATTLEFIELD PRESERVATION AND THE 'BIG BOOK BONANZA'"

Since 2004, the Pasadena CWRT has been raising money for battlefield preservation at every meeting. Over the course of those 18 years, we have raised and donated over $11,000 to various battlefield preservation organizations. The most frequent recipient of these donations has been the American Battlefield Trust (previously known as the Civil War Trust).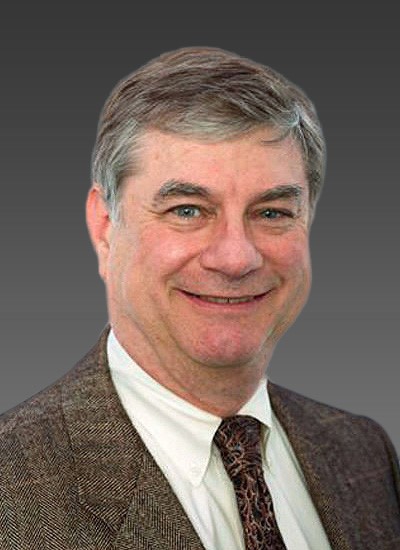 This month's meeting our featured speaker will be Marshal Oldman, who is on the Board of Trustees of the American Battlefield Trust (ABT). Mr. Oldman makes SoCal proud, having earned his BA from USC, and his JD from UCLA. He has served as President of the San Fernando Valley Bar Association and on the Board of Trustees for the San Fernando Valley Bar Association, as well as Chair of the Probate Section for the Los Angeles County Bar Association. While practicing law with an Encino firm, Oldman was tapped to join the Board of Trustees of the American Battlefield Trust in February 2020, and currently serves as the Chair of their Audit Committee.
Marshal Oldman will be speaking to us about how the ABT finds battlefields to preserve, and how they utilize the donations the public sends them for preservation projects. Part of their success story has been the way they leverage federal, state and local funding to make our donor dollars stretch even further.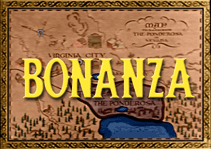 In conjunction with this presentation, we will be having our "Big Book Bonanza." During the Pandemic, we received LOTS of donations of books and Civil War art prints. We will be selling these items at "fire sale" prices to continue our mission to raise funds for battlefield preservation.
In addition to the books and prints, we will have several "live auction" items that will go to the highest bidder. These treasures include: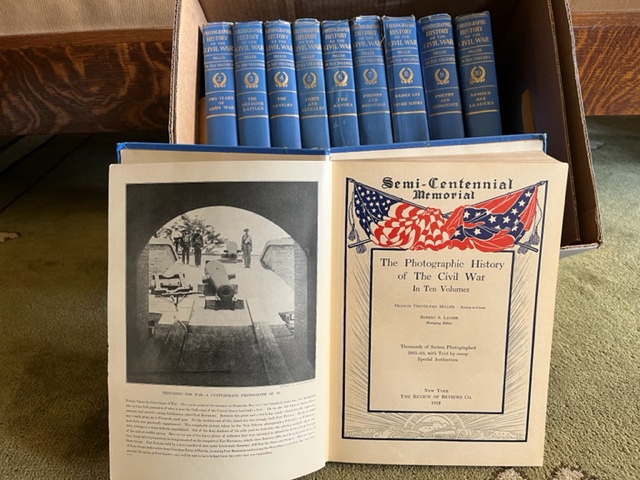 Collector's Editions of the
"Photographic History of the Civil War"
Original 1912 edition – 10 volumes – starting bid $100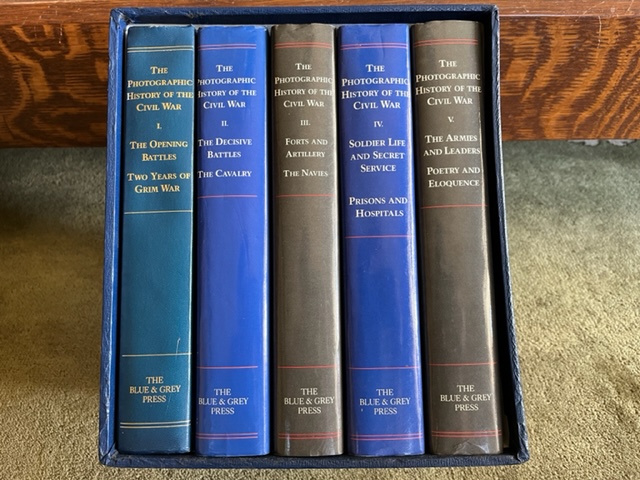 1987 reprint edition – 5 volumes – starting bid $50
(Not pictured) 1995 Easton Press reprint edition – 10 volumes – starting bid $100
Bring your cash, check or credit card because you will not want to miss out on the opportunity to get some great items and support battlefield preservation at the same time!
WE HAVE RETURNED TO IN-PERSON MEETINGS:

Pasadena CWRT - TUESDAY, OCTOBER 25, 2022, 7:15 PM (Pacific Time)
JOIN US IN OUR NEW MEETING LOCATION AT THE HISTORIC BLINN HOUSE, HEADQUARTERS OF PASADENA HERITAGE:
160 North Oakland Avenue - Pasadena | Free parking in the rear | Enter through rear door
(enter parking lot at 165 North Madison Avenue, second driveway south of Walnut Street)
For a map to our new location, CLICK HERE.
PLEASE LIKE US ON FACEBOOK:

FOR MORE INFORMATION OR TO BE ADDED TO OUR MONTHLY EMAIL LIST:
Contact Janet Whaley, Program Chair
PasadenaCWRT@gmail.com or 626-664-6627